Tai Shani
Our Hieromantic Objects of Love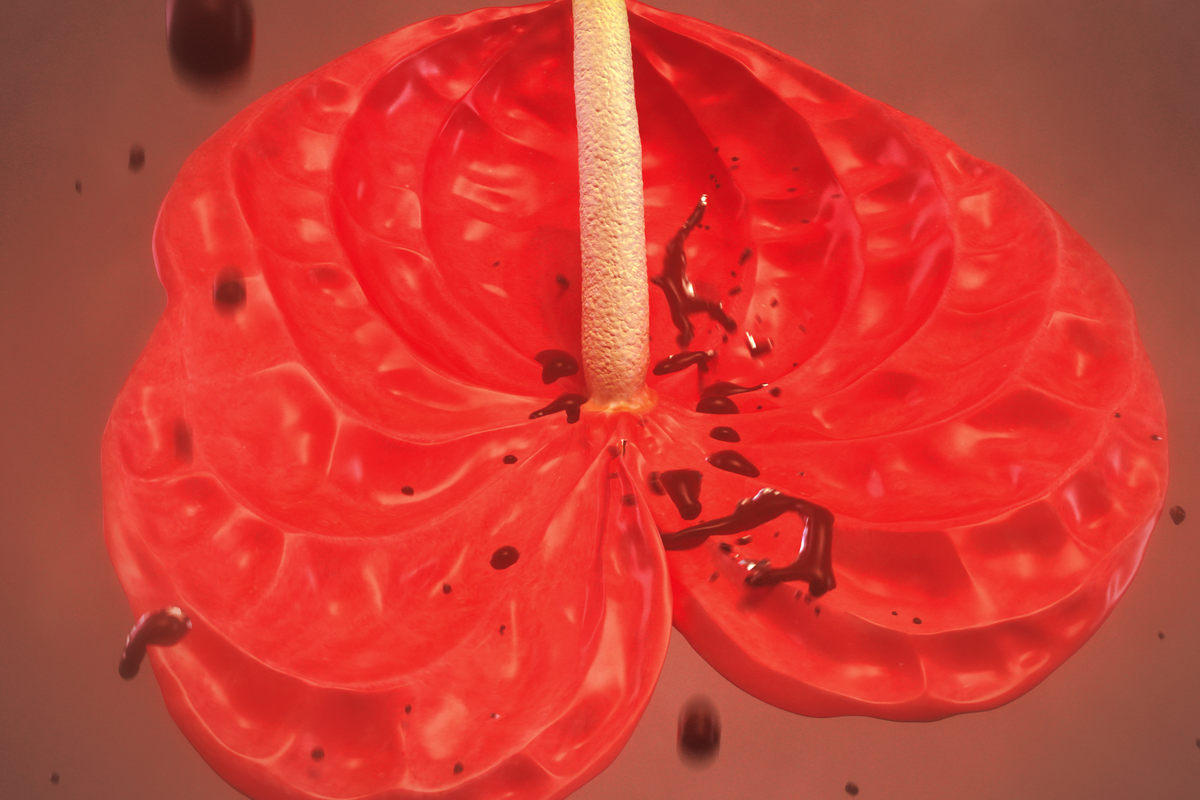 Tai Shani, My Bodily Remains, Your Bodily Remains And All The Bodily Remains That Ever Were, And Ever Will Be (video still), 2023
Tai Shani creates utopian worlds, combining abstract geometric forms with sensuous floral motives that reference spirituality, occultism, religion and mythology in colourful sets and arrangements. Feminism and resistance are a common thread in her work.
In her first exhibition in the Netherlands, Shani will present an entirely new body of work, ranging from painting, sculpture and installation, to film, sound and work on paper. Her brand-new film My Bodily Remains, Your Bodily Remains, And All The Bodily Remains That Ever Were, And Ever Will Be will have its Dutch premiere in the exhibition.
The exhibition promises to be a journey through Tai Shani's universe, from absurd Madonna figures to magnified candles and crystal balls, from ceramics and glass to satin and velvet: the wide range of materials and details will make this a sensory experience. Architectural forms play a key role in the individual works themselves, and the same will be true of the exhibition space, with a big installation reminiscent of an Egyptian tomb at its centre. Shani connects the spiritual to the political, drawing viewers into a fascinating underworld.
Shani's feature film My Bodily Remains, Your Bodily Remains, And All The Bodily Remains That Ever Were, And Ever Will Be (2023) is an impressive piece of work about love, protest and the domain between life and death. All kinds of genres and eras pass by in colourful tableaux, from dreamlike technicolor to horror, from medieval scenes to a sci-fi future. As in Shani's earlier films, poetic texts play a key role. She either writes them herself, or takes them from a range of sources. The film touches upon radical feminist protest movements, and also includes epic New Age-like passages from the fictional Book of Love. My Bodily Remains... has an original score by composer Maxwell Sterling and Richard Fearless (from the band Death in Vegas) as well as digital animations by Adam Sinclair, makers with whom Shani has been collaborating for years.
KM21 is proud to have co-commissioned this film, along with Art Night, CCA Cincinnati and POR:TA Association. KM21 is the first institutional partner to show this work.
Tai Shani
Tai Shani grew up in Goa and has lived in Brussels, New York and Florence. She began her career in fashion photography before turning her focus to video art, installation, performance, painting and sculpture. She now lives and works in London. She won the 2019 Turner Prize, along with Lawrence Abu Hamdan, Helen Cammock and Oscar Murillo (who exhibited at KM21 in 2021). In 2020 Shani was nominated for the Max Mara Prize. Her work has been shown at British Art Show 09, Turner Contemporary, Grazer Kunstverein, Glasgow International, Serpentine Galleries and Tate in London.
Hilma Af Klint & Piet Mondrian
Tai Shani – Our Hieromantic Objects of Love is being shown in the context of the concurrent exhibition Hilma Af Klint & Piet Mondrian – Forms of Life at Kunstmuseum Den Haag. In terms of its visual aspect and its content, Shani's work can be seen as a contemporary 'echo' of these two artistic icons. As the artist herself puts it, "There will be reverberations of af Klint and Mondrian."
Nest in The Hague will be showing a concurrent group exhibition, Cycle, Portal, Path, in dialogue with KM21 and Kunstmuseum Den Haag.
Festive opening
On Friday 20 October at 8:00 pm the artist will be present for the festive opening of Our Hieromantic Objects of Love at KM21. The opening is accessible to all. Register here.
Artist talk
Tai Shani will discuss her practice and the exhibition at KM21 in an artist talk on Saturday 21 October. The talk will take place at 12:30 pm in the auditorium at Kunstmuseum Den Haag. Entry will be free of charge with a museum entrance ticket. Register here.