Daan van Golden
Reflecties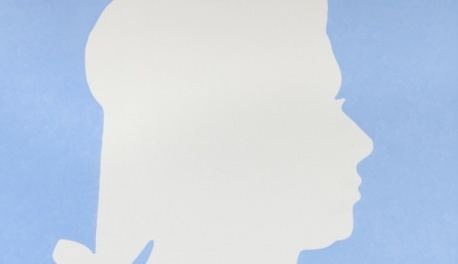 Reflections, shadows, patterns and silhouettes play a major role in the work of Daan van Golden (b. Rotterdam, 1936). The artist cherishes such 'chance' images to an extraordinary degree and paints them with extreme precision and enormous patience. In his new one-man show at the GEM museum of contemporary art in The Hague, Van Golden takes the theme of reflections as his starting point: reflections in which the viewer sees himself; silhouettes within which a different image is concealed; the accidental shapes of shadows, and patterns he loves. The pattern on a loved one's scarf, for example, becomes a fetish, to be painted time after time. Everything revolves around the reflection, whether of ourselves, of a chance image, or of a cherished memory. In this exhibition, the Gemeentemuseum Den Haag's own sizeable collection of works by Van Golden is supplemented by numerous loans from private collectors and other museums, as well as by several recent gems owned by the artist and never previously exhibited.
Turning an extraordinarily perceptive gaze on the world, Daan van Golden constantly discovers new shapes and patterns via a stream of associations. The essence of his work lies in his openness to life and to the material world, combined with his concentrated and meticulous way of working. He is always open to the unknown and unexpected, looking for one thing and finding another. Van Golden is both a photographer and a painter. Abstract patterns formed of decorative motifs found on everyday objects are a constant theme in his work. By taking existing patterns as his starting point, he blurs the distinction between life and art. He uses his unbridled imagination to conjure up endearing little human or animal figures out of positive and negative space, then scales them up on his canvases. Chance plays a major role: a motif that happens to catch the artist's eye will be given pride of place. In this way, Van Golden's work focuses attention on the role of visual perception in art.
Van Golden began his career as a painter of expressionist works. However, during a period spent in Japan (1962-1964), he encountered a sophisticated visual tradition that taught him much about attention and craftsmanship, openness to the world, and the painter's materials. Everything fell into place and attentiveness to the beauty of the everyday world became a key aspect of his artistic practice. Van Golden regards the repetitive act of reproducing existing patterns in paint as the highest form of meditation.
Daan van Golden now enjoys a worldwide reputation and is a major source of inspiration for younger artists. His work features in leading international collections. He has exhibited at the Venice Biennale (1999) and in 2012 he was awarded the Mondrian Fund's lifetime achievement prize for the visual arts.