Soundwaves
Dick Raaijmakers and Sonologie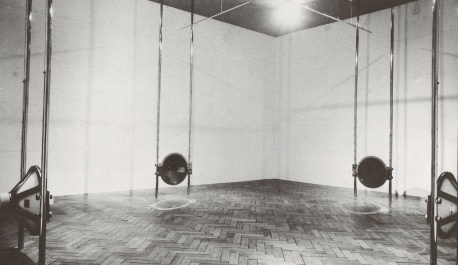 Composer, music theater maker and visual artist Dick Raaijmakers (1930 - 2013) is considered a great innovator.
Sound artist and scientist Dick Raaijmakers (1930-2013) is regarded as one of the great innovators in the history of music. His work spans a period of some fifty years, starting with the first electronic pop song ever: Songs of the Second Moon, from 1957. The many installations, musical and theatre performances and other sonic experiments that followed were always far ahead of their time. 'Soundwaves' showcases Raaijmakers' work alongside that of a new generation of artists who combine sound and images in their work.
Ideofoon3 (1970) / Dick Raaijmakers / Festival Dag in de Branding / Gemeentemuseum Den Haag / 16 mei 2015 from Bram Vreven on Vimeo.
Images