Helen Dowling
Stranger on display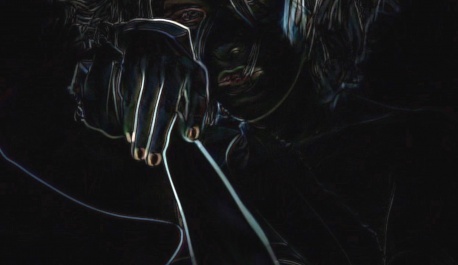 British artist Helen Dowling creates video works with a hallucinatory appeal from a multitude of images.
British artist Helen Dowling (b. 1982) uses a multitude of images that she has found, downloaded or filmed herself to create video works that have a hallucinatory effect, taking the viewer on a visual trip that presents them with an alienating view of existence. At the same time, the works reference philosophy and poetry – from poet Kate Tempest to feminist thinker Hélène Cixous – and universal themes like the landscape and humankind's impact on nature. Stranger on Display at GEM,  museum of contemporary art, is Dowling's first museum solo exhibition, which brings together several films and sculptures to create a site specific installation.
From celestial bodies to wandering humans, images appear in apparently random succession, forming stories with no linear plot. Dowling combines her own footage with existing material, including digitalised images from magazines and stock videos. In the editing process, she creates an interplay of colour, movement, rhythm and sound, as an associative visual narrative with several layers of meaning emerges.
Dowling will be showing new and existing work in an installation filling up GEM's entire space. In this universe, the boundary between real and artificial is blurred. Some elements are recognisable: a piece of land or a starry sky, a young woman, a car window. Without entirely abandoning figuration, Dowling approaches abstraction in an almost painterly fashion. With their penetrating soundscapes the works are an immersive experience.
ARTIST TALK
Join us for a talk with artist Helen Dowling! Thursday 16 May she will be at  (KABK) for an Artist Talk where she will discuss her practice and answer questions from the audience.
Where: KABK Auditorium
When: Thursday 16 May
Starts: 18.00
Price: Admission free, no need to RSVP.
About Helen Dowling
Helen Dowling studied at Goldsmith's College and The Slade School of Fine Art in London, and was artist in residence at the Rijksakademie van Beeldende Kunsten in Amsterdam in 2010/2011.
The exhibition will be opened on Friday 1 March at 19.00 p.m. Follow the event on Facebook for the latest updates to the programme.
Images